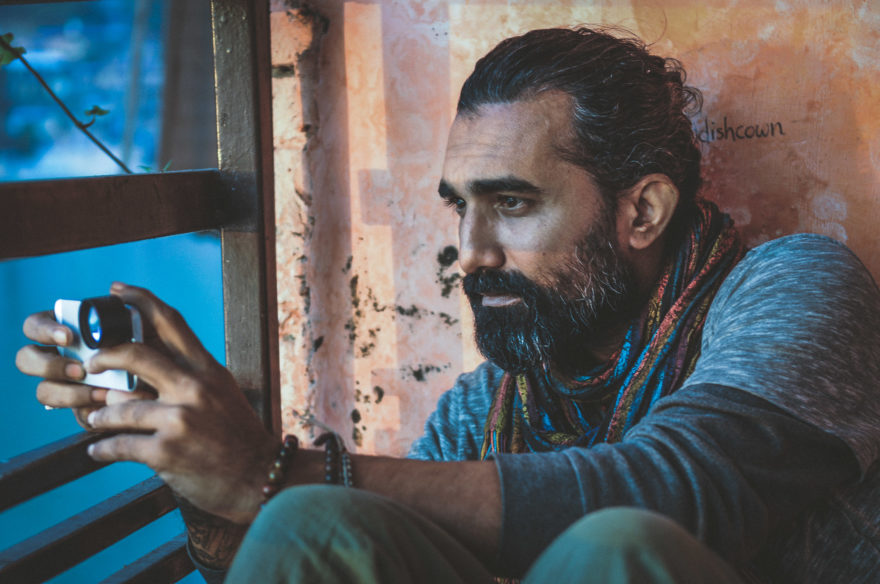 Hey! I'm Kiran Kreer. A Photographer. Writer. Explorer. And some call me a Humanitarian. These are my labels. I been traveling and documenting lives throughout Asia since 2012.
After 15 years in the corporate bubble, I decided to quit my job/business, sell everything I owned and leave Malaysia, my home. To start doing what I loved most, photographing people, writing and exploring. Something that just started without a plan, became part of my life today. I then went on traveling across Asia and part of Europe, sharing human rights stories, a different side of travellers and those living in disaster zones.
This became my personal journey and a new life, with a social project called 'Give Them Light' during the Philippines Haiyan Typhoon last November 2013, I started publishing more stories of those who survived the disaster, I started raising funds to donate solar light bulbs to those living with no electricity.
I continue to travel with more photographic and social projects, sharing my thoughts and documenting lives of those I cross paths with, those who need their stories told. Exploring mountains, volcanos, floods, typhoons and earthquakes… living as a nomad in all the four elements.
With all your love and with support from Europe & USA, publications, galleries, media awareness and many who support from Asia. I have been invited as a guest speaker for a TEDx in Malaysia, becoming the face of AXN Asia new #AXNAttitude campaign, becoming the face of a network and I'm still traveling around Asia and soon the globe… let's see what unfolds.
Follow my journey, exploring the globe, share and create more awareness on social issues, spirituality, humanity and a new way of life.
Love & Light,
Kiran Kreer
---
Contact me about collaborations, awareness campaigns, publications or sponsorships. For the rest of you, send me a message if you have any questions about travels, photography or anything related to what I do today.

You will get a reply within 24 hours, unless I'm camping on a mountain, in a disaster zone or living among tribes.
Drop me a message on Facebook or Follow me on Instagram
You can also send me a message here, I will receive it via my email.
---
My Inspiration:
"I work alone. Humans are incredible, because when you come alone, they will receive you, they accept you, they protect you, they give you all things that you need, and they teach you all things you must know. When you come with two persons or three persons, you have a group in front of them. They don't discuss with the new persons what is important to them…" – Sebastião Salgado, Photographer