GIVE THEM LIGHT – Asia
The 'Give Them Light' project is a photographic journey about creating social awareness into the lives of children and villagers living without basic needs and in poverty. Kiran Kreer (iMKIRAN) backpacks around Asia and uses images to create awareness about poverty, humanity & social issues. Also to create a connection between societies using arts & photography.
Via the project you can also purchase and donate Nokero Solar Lights which is send to those living without electricity, we wish to give them something that could help lighten their burden of families living with no electricity. "Something simple, like a light, can put a smile on a child's face" – Kiran Kreer
Official Project page – www.imkiran.com/GiveThemLight.html
Why Solar Light? Simple, it's not just an item to be donated to help add some light in homes, it's a gift of hope, it's to pass on a message that people around the world still care and see them as part of the human society. Most importantly it's clean energy for mother's to feed their babies, for children to read, fisherman boats and also works as torchlights.
No more harmful kerosene lamps and fuel.
Watch our short video on how we light up a village – This Is How We Did It 
Support the Nokero Solar Lights project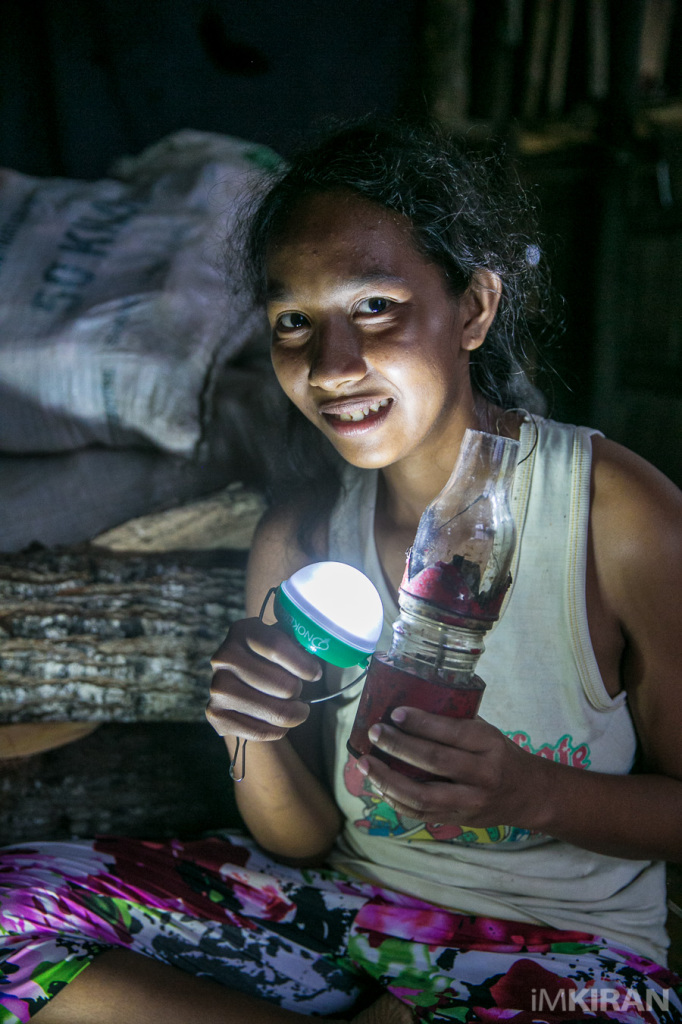 Help Us Put a Smile on a Child's Face!
The LIFETIME Project now for 10,000 solar lights. To send solar lights to 5000 families living with no electricity around the world (mainly Asia). I plan to backpack and photograph villages and tribes in Malaysia, Philippines, Vietnam, India, Laos, Cambodia, Myanmar and more.
Each Nokero Solar Light cost $15.00 (RM48.00), you can go to this link to add it into the cart and buy via the online gateways, or you can see the Maybank account details at the bottom of this page too.
To Purchase a Nokero Solar Light for a family – www.imkiran.com/GiveThemLight.html
To Purchase via PayPal Visa/Mastercard Checkout
LATEST UPDATES – Where the Solar Lights are needed today?
RUNNING PROJECT: 1,000 Solar Lights needed for Orang Asli (tribes) effected by the EAST COAST FLOODS – Malaysia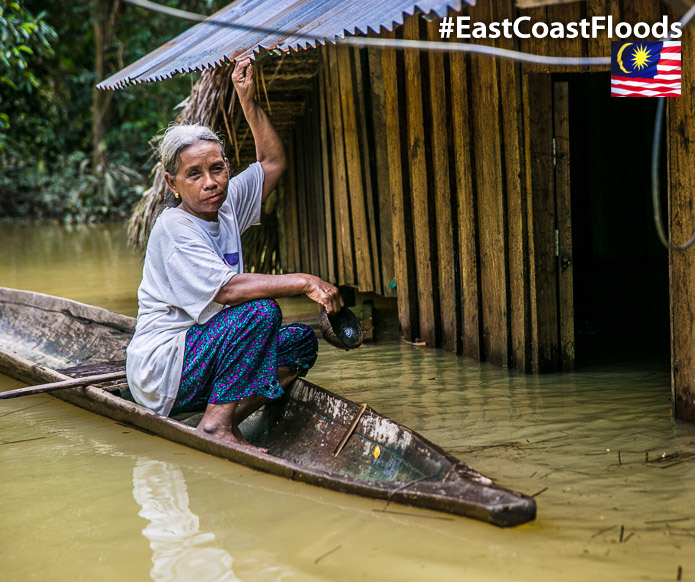 The East Coast Floods has badly effected and destroyed many homes and livelihood of the Orang Asli villages in the Kelantan & Pahang areas. They are currently living with no electricity, in temporary tents or shelters, with no proper food aid as their locations have been cut off due to the heavy floods. We wish to send 1,000 Nokero solar lights (500 families) into 5 different villages around this areas, please do support this and purchase a solar light for those effected.
An expedition is being organized into this areas. The lights will be ordered in batches and sent into this villages by 4×4 wheel ground transportation or by air, each family will receive 2 solar lights and other help that will be needed. The expedition team consist of the group of friends will also take in food aid, living aid and medical aid.
Please do purchase & donate the solar lights for this families. First batch of lights will be ordered and shipped when we reach 200 lights.
Official Project page – www.imkiran.com/GiveThemLight.html
For direct bank in please use iMKIRAN Nation (Maybank account) – 514123632561. Each solar light cost is RM48.00. Please State – Give Them Light (EastCoastFloods). Please email bank in slip to admin@imkiran.com, we will send to a receipt for it.
Tribes & Villages in Pahang and Sabah – Malaysia
The Semai orang asli (indigenous) people of Cameron Highlands have been living on this hill area in Bertam. The families here are still living with no electricity or no proper source of living since they relocated here. 50 more families in parts of Muadzam Shah, Pahang are still living with no electricity. In Sabah, over 300 families in the Pitas areas, the Dusun, Kimaragang & Rungus tribes are still living with no electricity and in poverty. We need 750 solar lights here.
Full story – http://www.imkiran.com/shocking-conditions-of-the-jakun-tribe-pahang/
Fishing village of Baliguian Island, Panay, Philippines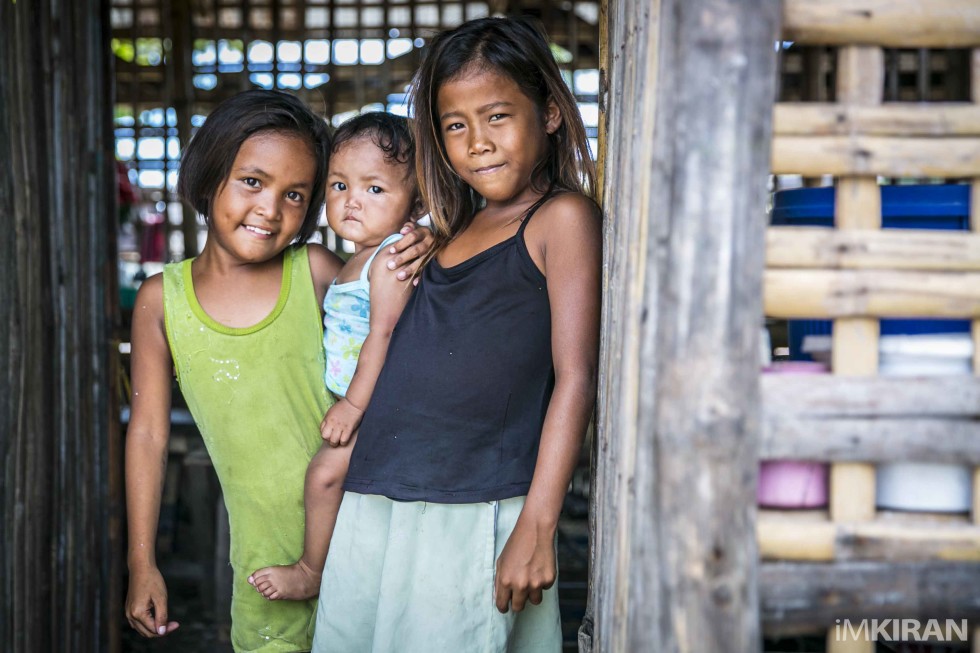 "When the super typhoon came in Nov 2013, it destroyed all 190 houses here, it is a miracle the families survived, when I walked around this island on July 14th, it's unbelievable how these children still live with leaking homes when it rains and mostly in the dark." We need 380 solar lights here.
Full story – http://www.imkiran.com/miracle-children-of-baliguian-island/
COMPLETED PROJECTS for 2014:
5/9/14 – 100 Solar Lights donated to Ati Tribe, Mount Tag–Ao, Philippines
19/8/14 – 140 Solar Lights donated to Olotayan, Roxas City, Philippines
22/3/14 – 96 Solar Lights to Butacal, Capiz, Philippines
22/3/14 – 94 Solar Lights to Olotayan, Roxas City, Philippines
BANK IN TRANSFERS:
Project 'GIVE THEM LIGHT' 
Price per Nokero Solar Light: RM48.00 (US$15.00)
Bank Name: Malayan Banking Berhad (Maybank)
Company/Beneficiary Name : iMKIRAN Nation
Account Number : 514123632561
SWIFT Code: MBBEMYKL
Please email us the payment slip  to:admin@imkiran.com after the purchase is made so we can record down your contribution and send you a receipt – Project 'GIVE THEM LIGHT'