SOLAR LIGHTS NEEDED FOR CHILDREN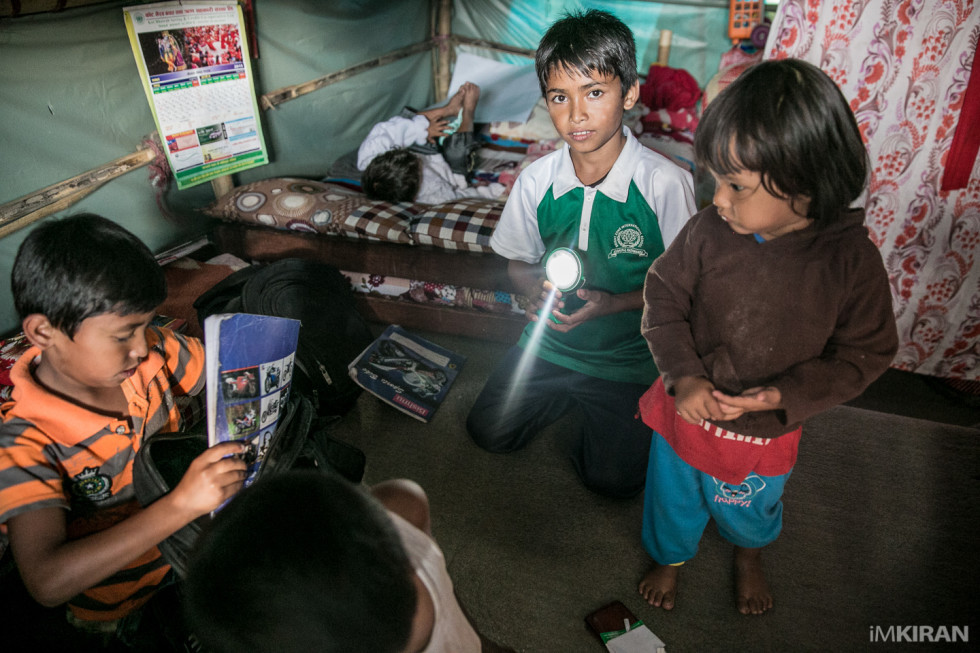 The 'Give Them Light' project was founded by a documentary photographer Kiran Kreer to deliver solar-powered lights to vulnerable families and children living without electricity. It became a personal journey and soon a social project called 'Give Them Light' during the Philippines Haiyan (Yolanda) Typhoon in November 2013, with more stories of those who survived the disaster, where he started raising funds to donate solar lights and other aid to these survivors in Asia.
Ongoing: On April 25, 2015 there was a devastating, magnitude 7.9 earthquake in Nepal with its epicenter 43 miles northwest of Kathmandu. This earthquake (also known as the Gorkha earthquake) killed more than 8,800 people and injured over 23,000.
On Sept 2015 we have found many areas in Kathmandu, Kavre & Sindhupalchowk district that are in urgent need of solar lights, children here are living with no electricity even before the earthquake. Their homes are badly damaged and affected by the earthquake today.
Current Project: My next goal is to help 1000 children, a light for reading, in Malaysia, India & Nepal. These are mountain villages with difficult road access, with no electricity and clean water, we have the support from local volunteer groups, guides and volunteers to help with the distribution of the lights.
Each child will receive 1 Nokero solar light for reading and 1 which lights up a house for 7-8 hours. This lights will be mainly for children to read and mothers for feeding and cooking. Please purchase US$15 for a single light for a child, US$30 to light up a home or donate any amount for us to reach our goal. This includes cost of light, shipping, custom taxes and logistics to get the lights into different villages.
How else can you help? Send this to a friend or SHARE on social media! Only you can start this chain reaction. 
Purchase and donate a light for a child/home via Paypal/Visa/Mastercard
#GiveThemLight – The Movie
Why donate solar lights? Simple, it's not just an item to be donated to help light up homes, it's a gift of hope, it's to pass on a message that people around the world still care and it's a 'door opener' for others to notice them to get more help into this areas.
Most importantly it's clean green energy for children to read, mother's to feed their babies, for women to protect themselves, shelter lights, walking lights and also works as an emergency light.
---
About The Light – Nokero N233 Light Bulb.
The Nokero  N233 is a light-weight, highly portable solar light bulb that is perfect for emergency lighting and other off-grid task lighting in difficult terrains. It is designed for durability and will withstand years of daily use in the world's harshest conditions.
"Nokero is the only solar company to win the United States Patent and Trademark Office's Patents for Humanity Award" – Nokero Inc.
Kiran Kreer is a documentary photographer who travels around Asia and uses images to create awareness about disaster zones, children living in poverty and human rights issues. He is also a Lights ambassador with Nokero Inc, Denver, USA since 2012.
Support the 'Give Them Light' project
My goal is 10,000 solar lights for children around Asia. To donate solar lights to 5000 families living with no electricity. I'm currently still backpacking, photographing, sharing stories and sending aid to local villages/tribes since 2012.
Total lights donated up to date: 1068
Total lights still needed: 1000 (Malaysia, India, Nepal)
How else can you help? DONATE, Send this to a friend or SHARE on social media! 
Each Nokero N233 Solar Light cost US$15.00, you can choose to donate as many lights as you wish or donate any amount.
Donate via Paypal/Visa/Mastercard
Or International or Local Bank Transfers:
Bank Name : Malayan Banking Berhad (Maybank)
Bank Address : 66 Jalan Maarof, Bangsar Baru, Kuala Lumpur, Wilayah Persekutuan 59200 Kuala Lumpur.
Beneficiary Name : iMKIRAN Nation
Beneficiary Address : Bangsar South 59200, Kuala Lumpur, Malaysia
Account Number : 514123632561
SWIFT Code : MBBEMYKL
HOW DOES THIS WORK?
This chain reaction can only happen with 'YOU'. When sufficient funds are collected for the total lights needed for that certain area, we will purchase the Nokero solar lights. Delivery will be made within 2 weeks of receiving the lights. The cost includes  price of light, shipping, custom fees and logistics to get the lights into different villages.
COMPLETED PROJECTS: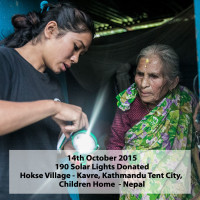 "To find that connection to yourself and the universe is magical. But it will take you to the edge to see what it's all about. Life then appears like you are seeing it for the very first time." – iMKIRAN
International Friends Who Help Make A Difference. You guys rock! Big hugs xx