My Motorcycle Adventure Across India to Help Rural Nepal
The idea came when I wanted to create a purpose for my travel experiences and keeping a promise I made last year. So I put my travel adventures together with an idea to raise funds to build three schools and providing the underprivileged with 500 solar lights for the villages there too. Along the way I will be photographing social issues and helping those I meet. With a social project called 'Ride Of Lights' via my main project 'Give Them Light' which has been going on since 2013.
THE GOAL?
My goal is to explore every part of India and Nepal on a motorcycle. To raise US$25,000 or more. Funds are to purchase materials for three Schools and 500 Solar Lights for 3 to 4 different villages in Nepal. Note that I have been into these locations when I was there during the Nepal Earthquake relief aid in 2015. I hope to raise US$1 – US$2 for every 1km I cross.
Families here use kerosene lamps and wood fire when it gets dark. You can choose to donate US$15 for a single light for a child or US$30 to light up a home. Click the Payment links below to choose how many lights you wish to buy.
WAYS TO DONATE:
You can send your donation (USD, Credit Card) via my Crowdfunding page YouCaring/RideOfLights. Or choose the other options below:
Send funds internationally direct to my Paypal account via paypal.me/RideOfLights (mobile friendly)
or for Malaysian Bank Transfers:
Malayan Banking Berhad (Maybank)
Beneficiary Name : iMKIRAN Nation.
Account Number : 514123632561
Tag #ROL
Every penny matters when it comes to social projects in Nepal and India, as the paper currency converts to a bigger purpose when used in these rural locations, material cost and supplies. So please send any amount that you wish to help with. Each US$10.00 goes a long way here.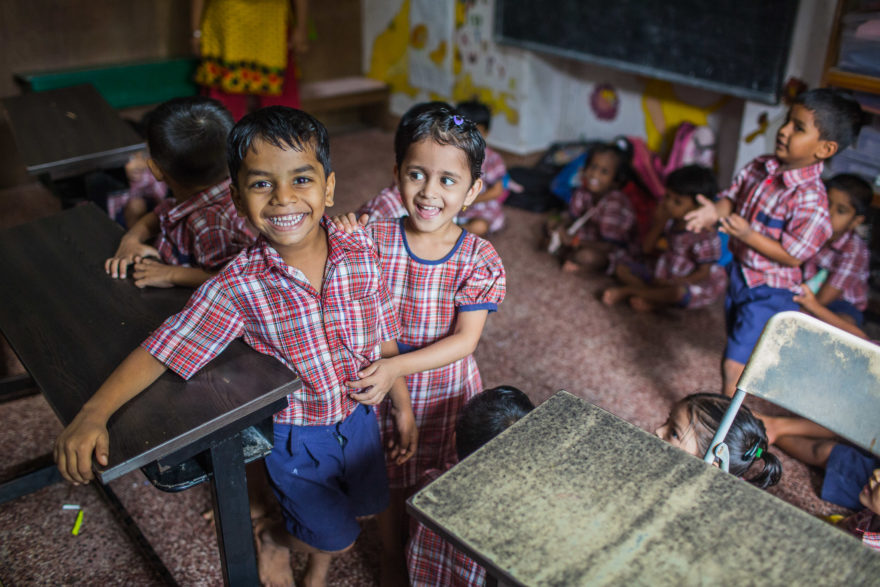 ---
ABOUT THE LIGHT?
The Nokero N233 solar light is perfect for camping, backpacking, emergency lighting, and other off-grid lighting. It is bright enough for reading, working or lighting up a tent and runs up to 15 hours after just a day's charge.
Each light cost US$14.00 (MYR 60.00) including shipping and distribution cost.
Tough: Fully weatherproof and designed for the outdoors
Bright: High and low brightness settings
Simple: Hang it, hold it, or stand it up
Dependable: Includes a 2 year warranty and the rechargeable battery lasts up to 5 years
"Nokero is the only solar company to win the United States Patent and Trademark Office's Patents for Humanity Award" – Nokero Inc.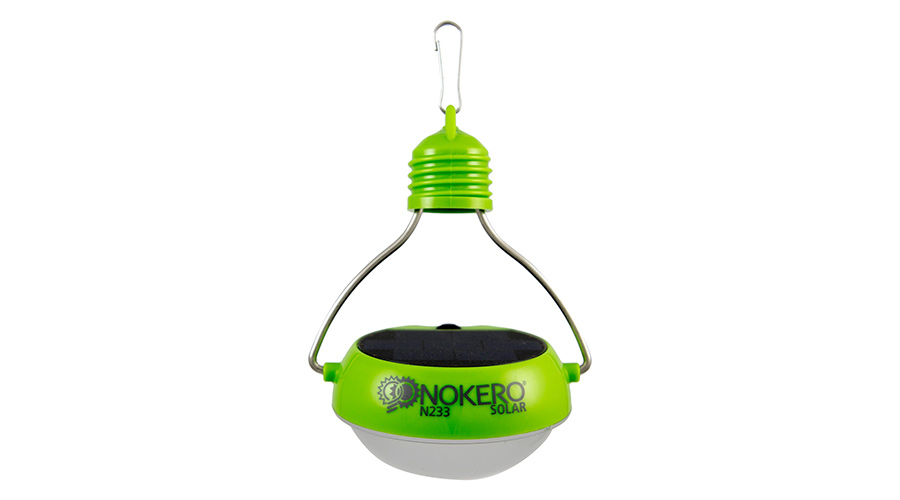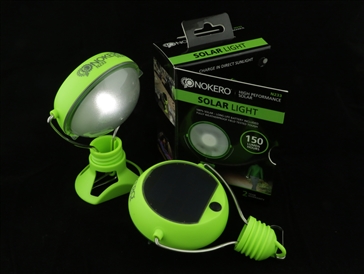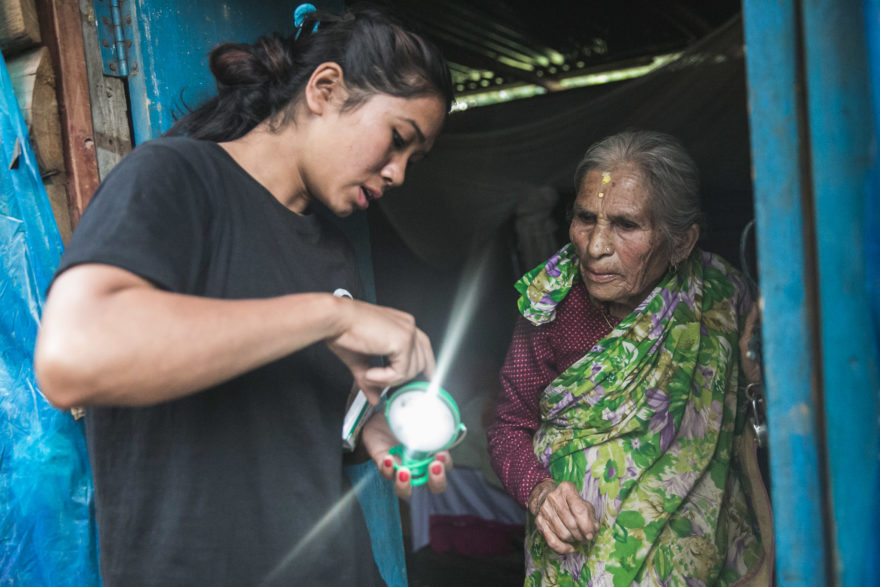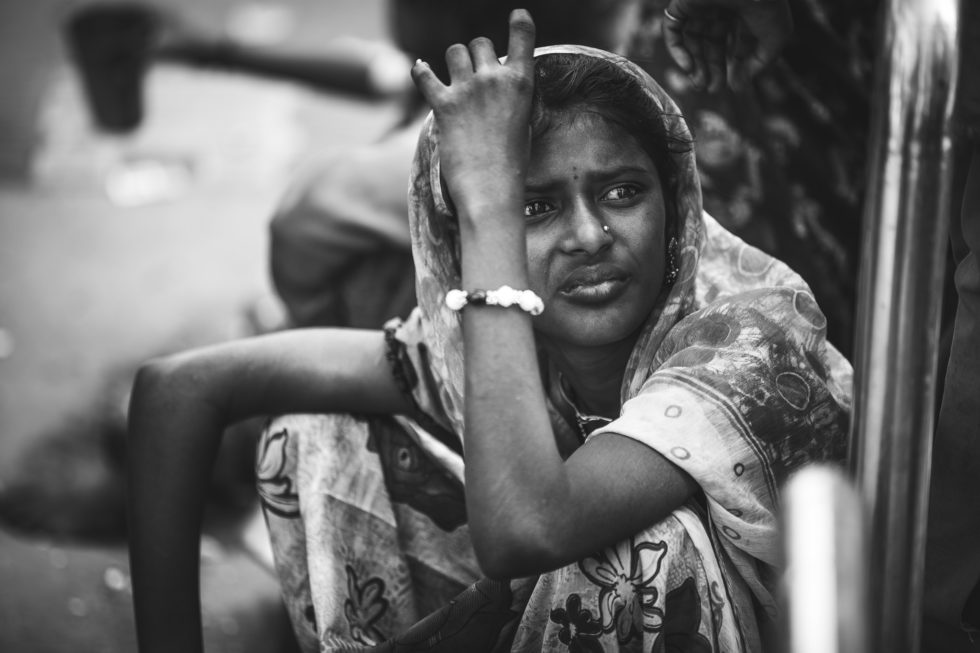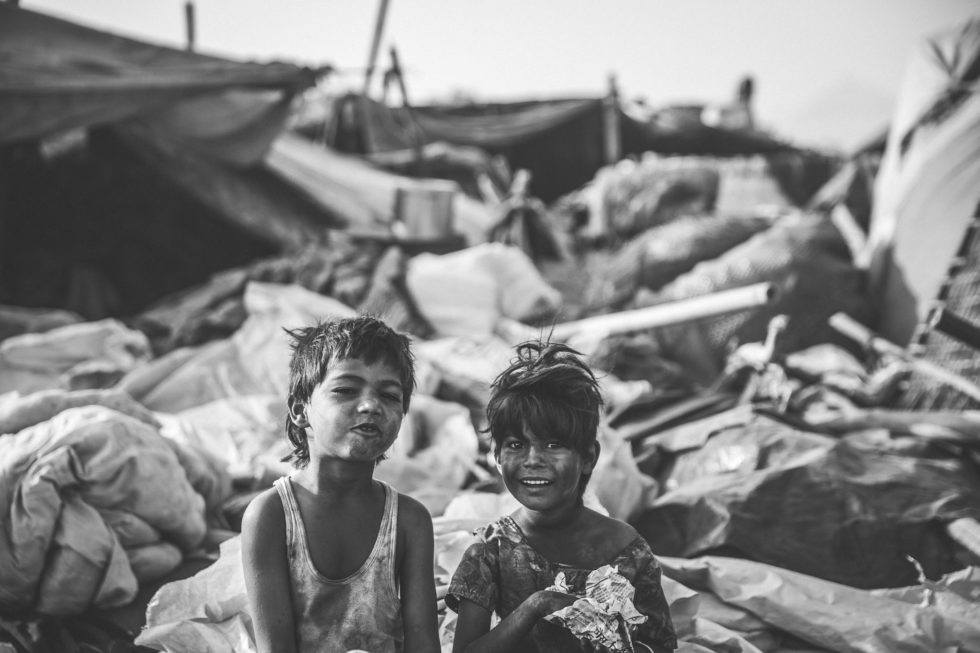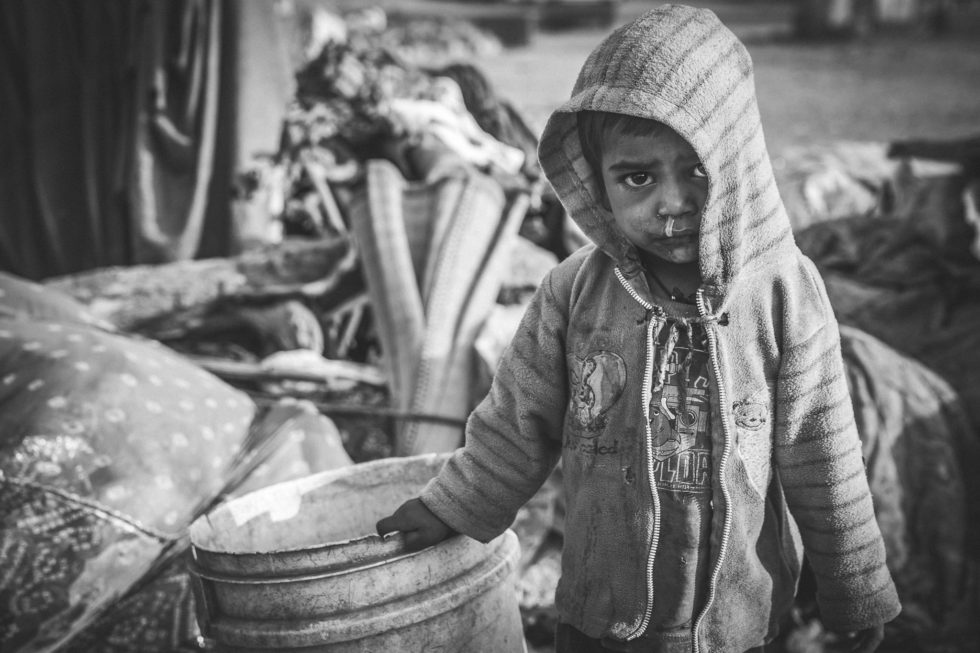 My adventure started in Chennai, with the Royal Enfield 350cc Classic, get it all repaired for the big solo expedition. Then off across Tamil Nadu, Kerala, Slums in Mumbai, Gypsies of Rajasthan, Punjab. Next going up to the Himalayas too. After crossing the most dangerous routes of LEH, Ladakh, I will then make my way into Nepal, crossing borders and heading to the rural areas. I still haven't mapped it all out, or how long will this take, maybe 1/2 years of my life.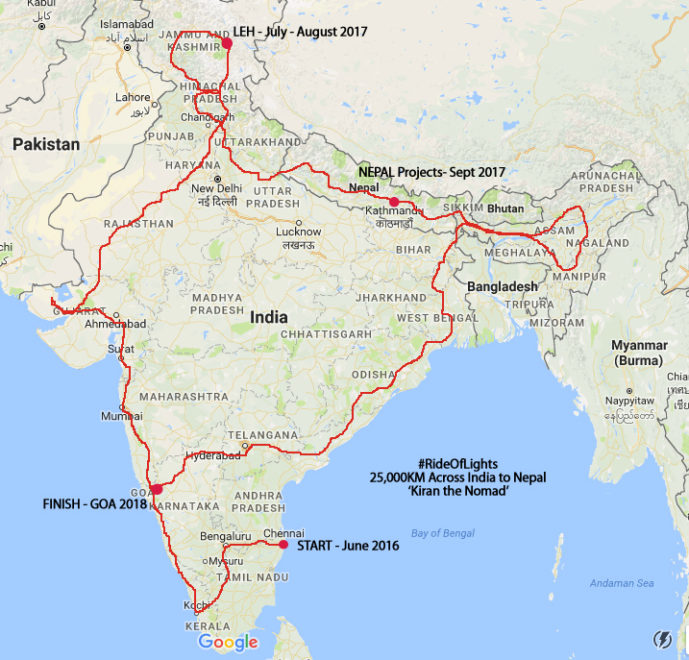 Current location: Kathmandu, Nepal
Distance (KMs completed): 16,448 km
Funds Raised: US$7,804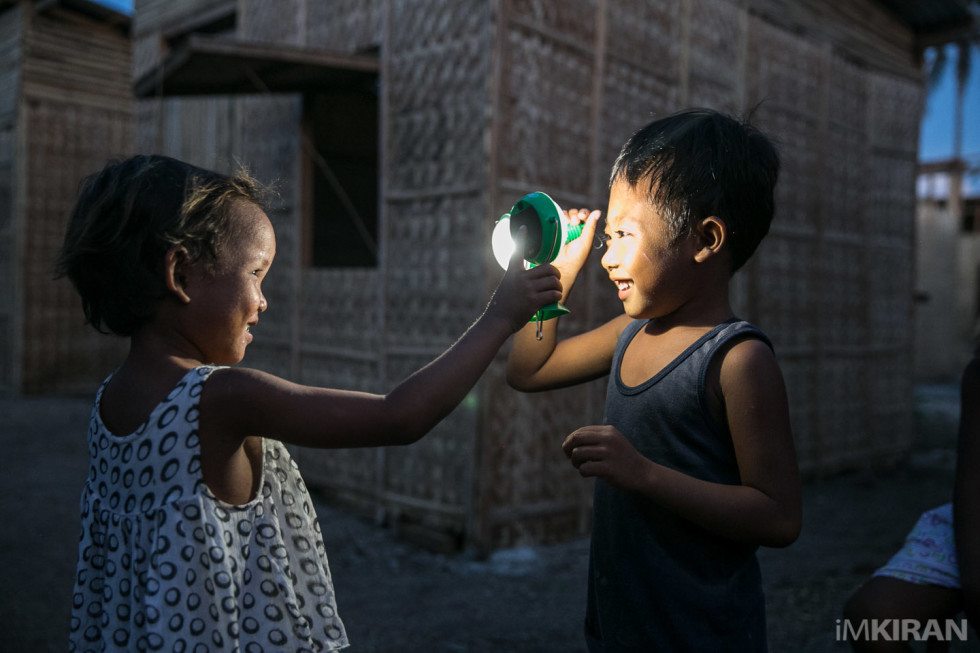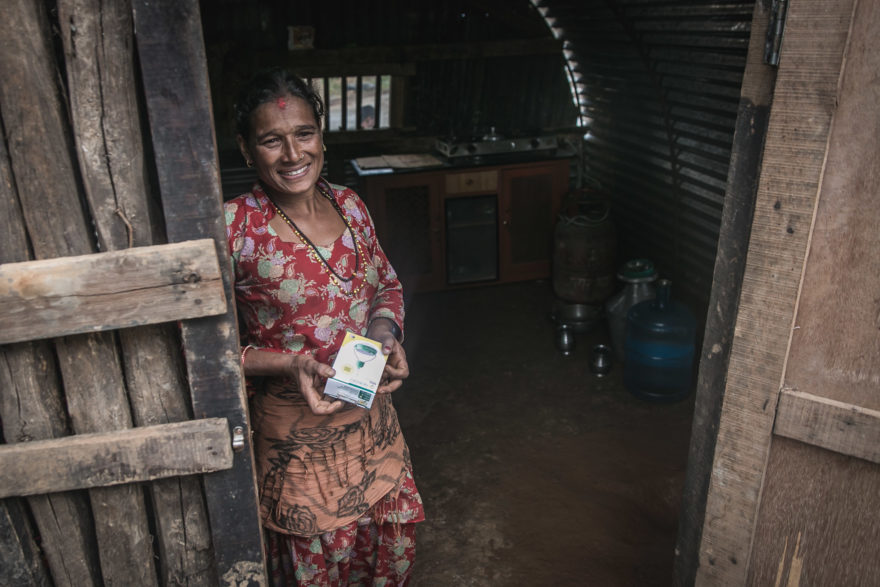 WHERE WILL THE FUNDS BE USED?
Purchase of school building materials – US$ 10,500
Purchase of 500 Nokero Solar Lights – US$ 7,500
Motorcycle Expenses, Fuel & Repairs – US$ 3,500
Accommodation and Food – US$ 3,500
These are rough expenses for the next 2 years, as the figures will change depending on environment and project locations. There is also other cost like, photography work, internet, equipment, website, etc but that I will try to find other ways of getting them.
"So send me a few KMs 1km = US$1.00. Choose to send me as many KMs you like so I can keep going." – Kiran Kreer
So here I am today, with hopes in keeping that promise. With a motorcycle expedition, my backpack and my camera. Choose to SHARE your Voice, Time or Money to make this dream a reality! All you have to do is choose one of these three steps. Do something.
What more do I need? Sponsors and Partners can join in. Speak to me about collaborations for this expedition/project.
Love & Light,
Kiran Kreer
COMPLETED 'RIDE OF LIGHTS' PROJECTS: